Introducing…
Bandit the Bull!
You voted, and we listened. Streets Steakhouse & Bar's mascot has a name… Bandit!
You can finally say hi to the bull you've seen standing proudly over our restaurant, welcoming you to Streets Steakhouse & Bar. Bandit is eager to greet you at our restaurant whether it is your first or thousandth visit.
The name Bandit was submitted as tribute to Moose Jaw's moniker, "The Band City", and as a reference to the submitter's very own Black Angus Bull.
Thank you to everyone who submitted names and voted for your favourite!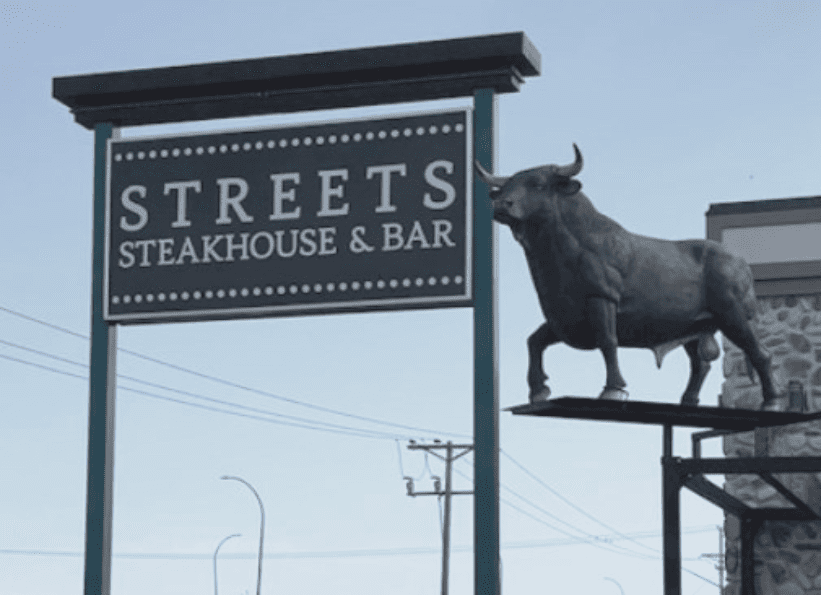 Bandit's Bullseye of the Day